"My bones feel stronger and I can now walk up and down the stairs."
Eileen W. - U.S

"My fracture risk has gone down from a high to a low.
Loretta A. - U.S

"One year of taking Osteo Alive, my bone density test improved tremendously."
Stanley N. - U.S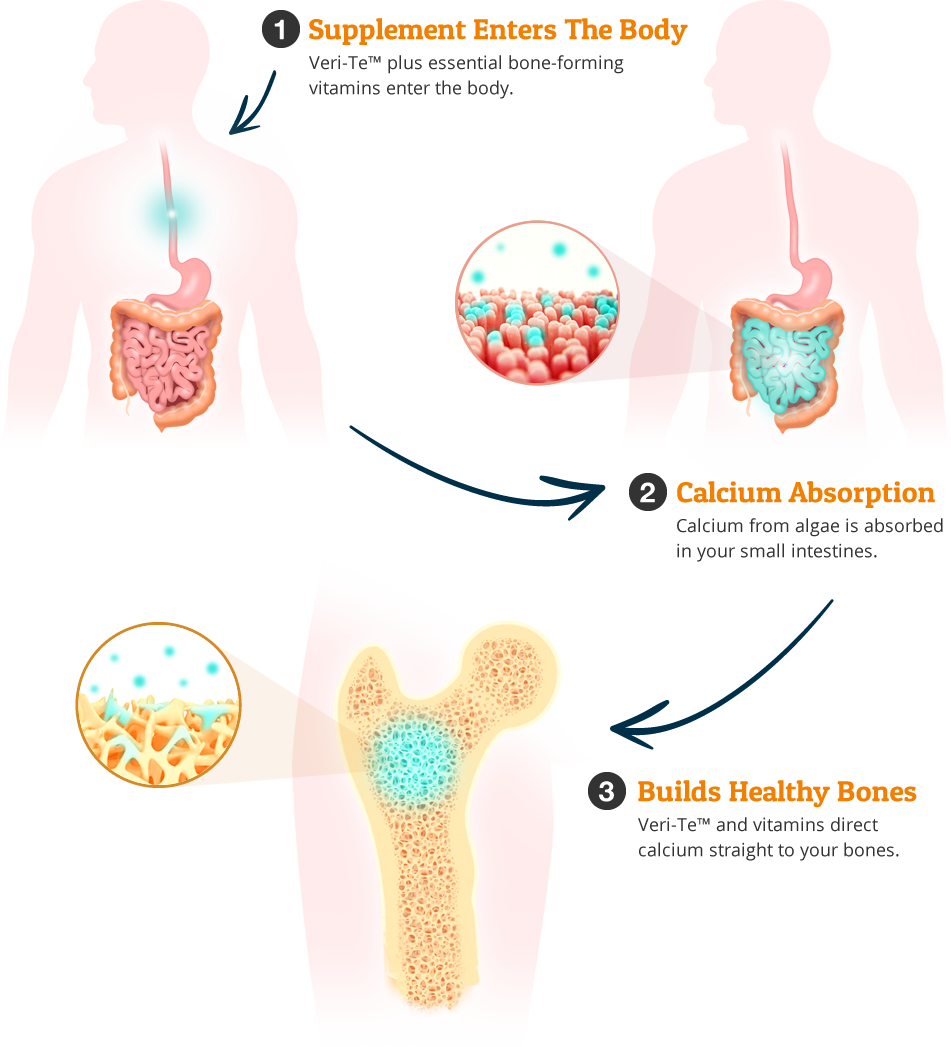 Veri-Te™ is a patented resveratrol nutrient that is used in studies and has been proven to improve bone mineral density in Postmenopausal Women.
What's Missing In
Most Calcium Supplements?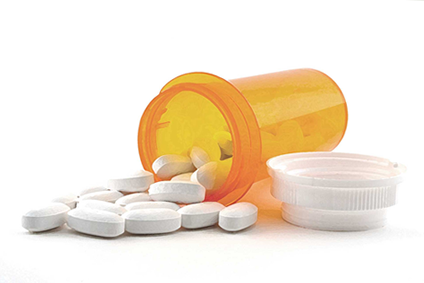 Regular calcium supplements in the form of calcium carbonate and calcium citrate are likely to only slow down annual bone loss.
But slowing down bone loss is completely different from building new bones.
Imagine that instead of losing 1% of your bones each year, it may help with losing 0.5% of your bones.
However, ultimately, you are still losing bones.
What we really need is to grow our bones even as we age.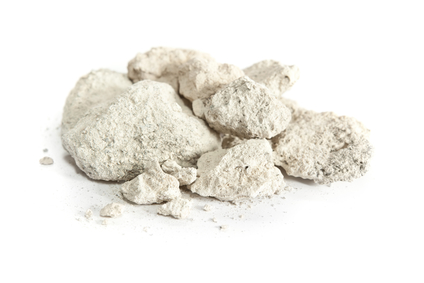 The problem is 90% of all calcium supplements in the shelves today are made from marble and limestone.
Which makes them difficult to be absorbed by our body and are not suitable to build our bones.
We wanted to do something DIFFERENT.
Something that is a lot more effective than traditional supplements like synthetically manufactured calcium.
We wanted your bones to get what they really need.
Something that actually builds our bones without "breaking the bank".
How Veri-Te + Algae's Calcium +
Bone Vitamins Build Our Bones
Veri-Te™ Resveratrol is the world's most potent source of resveratrol extracted from a unique and patented fermentation from yeast, producing resveratrol with more than 98% purity - the highest you can get.
2 studies that show Veri-Te™ resveratrol bone-building abilities
1. After 16 weeks of supplementation with
Veri-Te™ resveratrol, BOTH the plasma levels of bone metabolism biomarkers and the bone mineral density of the lumbar spine of the participants improved when compared to the placebo group.

2. After a 4-week supplementation with Veri-te™ resveratrol, the plasma levels of BAP enzymes were elevated, which means an increase in the number of bone-forming osteoblast cells.
Together With
Lithothamnion Calcareum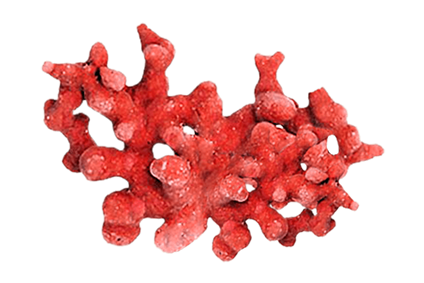 The organic calcium found in the algae is the most efficiently used form of calcium as the algae absorbs and incorporates inorganic calcium and other minerals from the sea.
They transform the inorganic minerals into organic minerals, rendering them suitable for you to consume compared to calcium from rocks.
Another reason why calcium from Lithothamnion calcareum is more superior is because of the high porous structure of the algae, which provides a larger acting surface and contributes to better calcium absorption.
Vitamin D3

Helps the absorption of calcium in your intestines into your bloodstream by a factor of 20 times.

BioPerine™

A patented black pepper extract that is proven to UPGRADE resveratrol's power and absorbability by a staggering 200%!

Vitamin K2

Directs the calcium to accumulate in your bones and teeth, and NOT in your kidneys and blood vessels, contributing to a healthy heart, bones, and immune system.

Boron

Supports healthy bones by increasing serum levels of calcium absorption. In a recent study, 90% of Vitamin D deficient patients who took a 6 mg boron supplement experienced a whopping 24% increase in Vitamin D-3 serum levels in only 60 days.

Vitamin D3
Helps the absorption of calcium in your intestines into your bloodstream by a factor of 20 times.

BioPerine™
A patented black pepper extract that is proven to UPGRADE resveratrol's power and absorbability by a staggering 200%!

Vitamin K2
Directs the calcium to accumulate in your bones and teeth, and NOT in your kidneys and blood vessels, contributing to a healthy heart, bones, and immune system.

Boron
Supports healthy bones by increasing serum levels of calcium absorption. In a recent study, 90% of Vitamin D deficient patients who took a 6 mg boron supplement experienced a whopping 24% increase in Vitamin D-3 serum levels in only 60 days.
That's Why We Created Osteo Alive
With All The Superior Ingredients Above
The #1 Bone Building Supplement
Designed To Get The Calcium
Straight Into Your Bones
The purest, most potent, natural bone-building solution to rebuild your
bones by increasing the bone building cells and putting plant-based
calcium into your bones.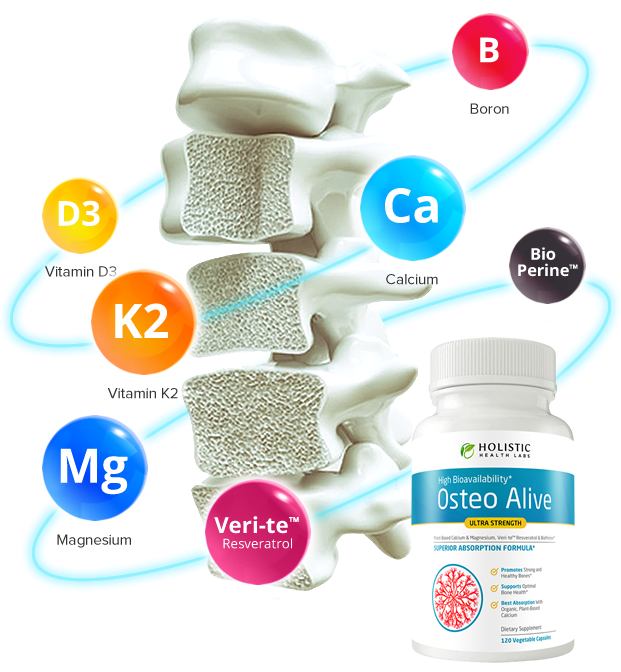 What Makes
Osteo Alive So Powerful?
We carefully choose the highest quality ingredients with the highest potency.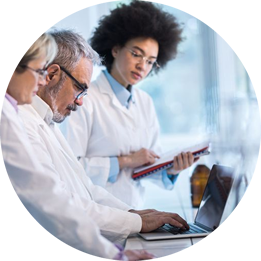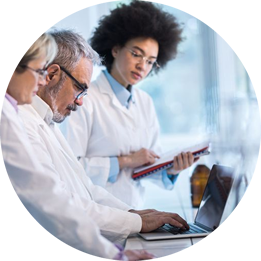 Like I mentioned earlier, Veri-te™ resveratrol and calcium have to be sourced from specific sources or suppliers.
With weaker ingredients, you end up spending more or risk storing calcium in the wrong parts of your body.
Osteo Alive is gluten-free, soy-free and lactose-free.
Now, THIS is very important.
Many companies use fillers in their capsules that may contain gluten, soy, or lactose, which can upset your stomach and increase calcium loss in your bones…
This brings me to the next criteria for the ideal bone health solution.
We used the exact dosage that is recommended in scientific studies and research.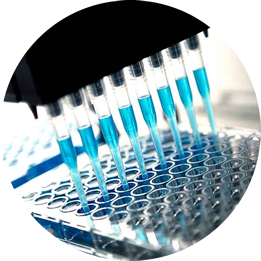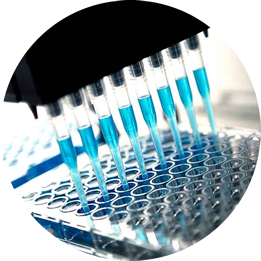 This is very important because without the right dosage of ingredients, it will not be powerful enough to build your bones.
Osteo Alive is backed up by clinical studies with the same dosage so that your bones get the optimal support it needs.
Osteo Alive is the only bone formula on the market to meet these 3 strict qualifications.
Better Than Your Average Calcium Supplement:
Why People Worldwide Are Raving About Osteo Alive
I have had painful knees for well over ten years. I'm 80 years old, so this is not a surprising or unusual condition. I considered, and was worked up for, knee-replacement surgery. The osteopathic surgeon informed me the cartilage in my knees had deteriorated to bone-on-bone. Treatments with two types of injections were only very briefly helpful in controlling pain. I put off surgery over and over again. Almost four weeks ago, I began taking Osteo Alive at the recommended dosage.

Within two days, my knees were remarkably improved. I could go up and down the stairs without wincing and gritting my teeth.

I am not completely pain-free, and of course, I cannot get down on my knees. But I get around much, much better and work in the garden much, much harder which is a good thing because it's spring. I finally can sit and stand by myself, no more relying heavily on nearby tables and chairs to get myself standing, and no more moaning and groaning. Thank you!

Derby
Ann Arbor, Michigan
Verified Buyer
In August 2016, my doctor told me I had advanced osteoporosis. When I researched the medicine he wanted to give me, it really scared me - all the side effects were so awful.

I did some more study and started taking this Osteo Alive. I quit taking Forteo and took 2 capsules of Osteo Alive every day. Last week, 9 months later, my doctor did a scan and was so surprised. He said my severe osteoporosis had been reversed and I was only in osteopenia! Amazing!

Ellen
Springfield, Missouri
Verified Buyer
After hearing about how a lot of calcium supplements are crap, and how your body doesn't really absorb anything from them, I was NOT enthusiastic on spending good money on calcium supplements. But I was diagnosed with osteoporosis, and I knew that there was no way my daily diet was enough for my condition. So I decided to give Osteo Alive a try.

When I ran out of the supplement, I forgotten to order more, and thought I'd take advantage of a brief break from Osteo Alive, vowing to eat more yogurt in the meantime. After 2 days of not taking Osteo Alive, I started waking up from insanely painful charlie horses, which are generally caused by a lack of calcium and magnesium.

I'll be diligently keeping track of the number of capsules left because I will never want to be without Osteo Alive. Thank you for coming up with this formula!

Lynne
Columbus, Georgia
Verified Buyer
Before I started taking Osteo Alive, my bone density showed my bones to be 10 years older than I am. After 5 years of taking it, my bones are now younger than I am, and the DEXA scan was performed as I entered menopause. The best thing is it does not upset my stomach.

Victoria
Phoenix, Arizona
Verified Buyer
I am 71 years old and broke my shinbone 9 weeks before a trip to Italy. My doctor told me to cancel the trip. I ordered Osteo Alive and followed the directions, and was strong enough to go and totally enjoyed our trip! I even racked up 10,000 steps everyday over the first week. I will never stop taking Osteo Alive, Thank you!

Susan
Richmond, Virginia
Verified Buyer
I am very happy with Osteo Alive. I started taking it after a stress fracture scare, and thought I was at a higher risk of osteoporosis. I came across this video and was fascinated by the science behind this supplement. Also, being vegan, I am picky about where the ingredients come from.

I showed this to my nutritionist to make sure it was what I needed and he immediately approved it as he said the ingredients and dosage used were perfect. It is a little on the pricey side, but I would rather pay more than get a supplement that is filled with rocks.

Patty
Colorado Spring, Colorado
Verified Buyer
AT JUST
$1 A DAY
, OSTEO ALIVE KEEPS YOUR BONES STRONG AND HEALTHY.
These are ordinary people who simply want stronger and healthier bones. Osteo Alive helped them achieve this in the most natural way possible. All they did was take that first step. Now you can too:
Order With A Peace Of Mind With Our
30 Days Money-Back Guarantee
Here at Holistic Health Labs, we make sure our customers love our products or we will refund them. We're so confident you'll enjoy Osteo Alive that we'll bear all the risk.

If, after taking Osteo Alive, you don't see dramatic improvements to your bone health and overall wellness, simply send back the unused portion for a fast and fuss-free refund.

We feel you should give it at least one month to allow Osteo Alive to work its magic, as some have more repair that is needed than others.

Feel free to use the entire bottle if you want.

If you're not satisfied, you can even send us back the empty bottle and we'll still give you a full, no questions asked refund..
Experience The
Difference Today
Each bottle contains a 30-day supply (120 capsules). Simply take 4 capsules daily, ideally with a meal.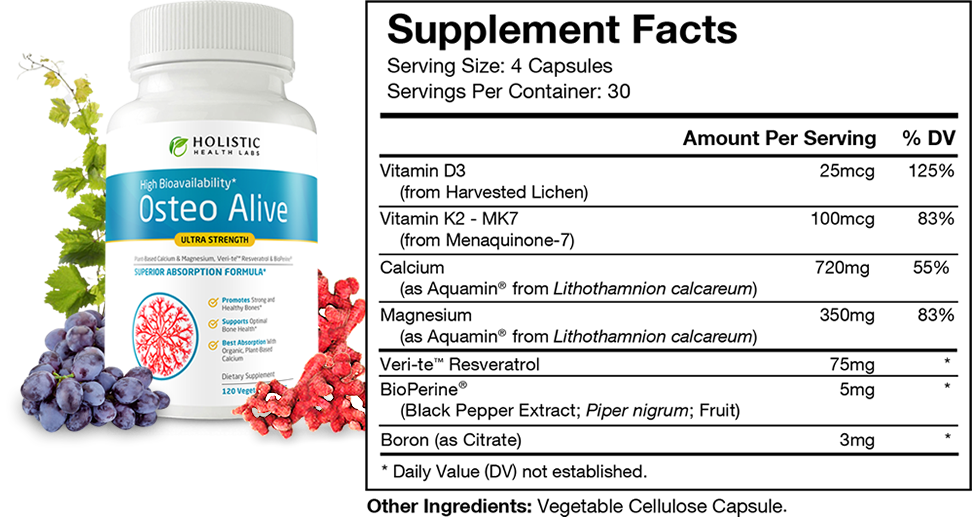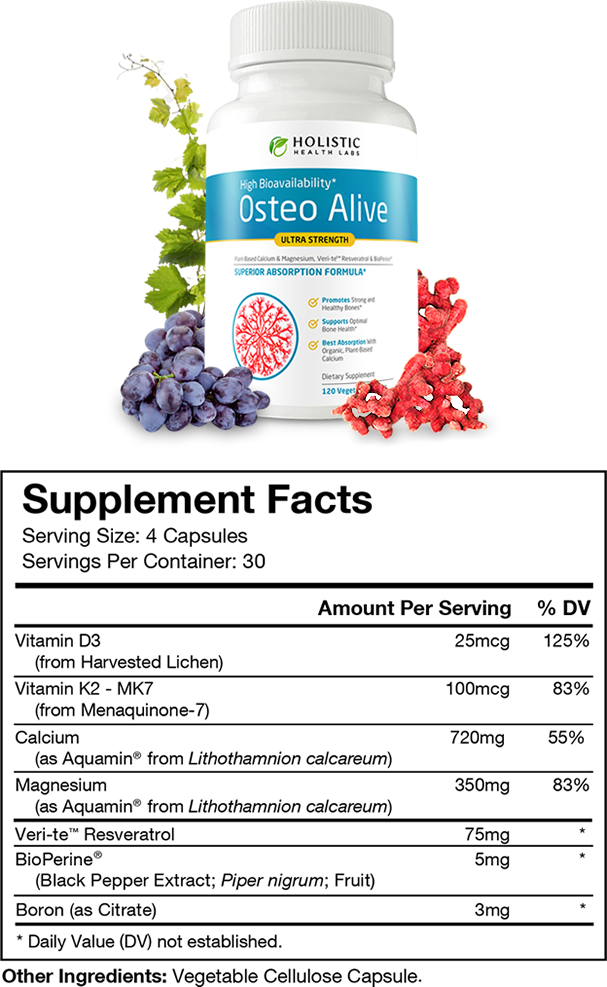 Still Deciding? Read The Frequently Asked Questions
Customers Had Asked Before Ordering Osteo Alive
Everyone's body is unique so individual results may vary. While some customers started experiencing some results as early as 2 weeks, it can typically take up to 4 to 8 weeks for the nutrients to go directly to your bones.

This is why we recommend trying Osteo Alive for 30 days in order to enjoy the benefits.

However, within just the first few consumptions, most customers tend to experience:

✔ Feeling stronger and having more energy
✔ Lesser fractures
✔ Improvement in bone scans
✔ Faster healing of bone fractures

Simply take four (4) veggie capsules daily after a meal.
Yes, absolutely, and that is what is recommended.

When you take Osteo Alive long term, it ensures that your body is constantly building stronger bones.
Osteo Alive is manufactured in a GMP-certified, FDA-registered factory located in Georgia, USA. We employ high standards through strict tests and inspections at all stages of production. This ensures that our customers receive only top quality products.

From initial preparations, we partner with reputable suppliers to secure high quality raw ingredients. When our raw ingredients arrive, we do another round of testing on the ingredients for their purity and identity.

This ensures that Osteo Alive adheres to strict US standards and compliance requirements.
All prices shown are in United States Dollar (USD), but you can purchase outside the US as we also ship worldwide.

If you're using non-US currencies, the conversion will be done by your bank or payment provider and they will advise in your currency.
We will ship your order directly to your home or office using USPS priority mail if you are based in the United States, and you will have it within 3 to 6 business days.
We have both the ONE Time Purchase and the subscription purchase. If you choose the ONE Time purchase, you won't be charged again in the subsequent months. There will not be any automatic recurring billing. You will only get shipped what you order today and nothing more.

It is only when you choose a subscription, then we will automatically ship out the products to you. You can cancel anytime by email (support@osteoalive.com), call (INSERT TEL CODE), or live chat with our customer support team.
Absolutely. We use a 256-bit secure ordering server, so you are protected the same way as if you were ordering from any other trusted websites.
We are unable to guarantee today's pricing beyond today. Once we get enough testimonials and reviews, we will most likely increase the price.
Osteo Alive was created to work. If for any reason at all, you are unsatisfied with your Osteo Alive purchase, just let us know, and we will refund even the empty bottles without question. You're always protected by our industry best 30 day Money Back Guarantee.
OK, those are all of the frequently asked questions. If you have anymore when you start using Osteo Alive, you have our Customer Service email at support@osteoalive.com or call us at 312 324 0024 between 10 am - 10 pm Eastern Time. We will be happy to answer any question that comes up.
So again, if you haven't done so already, place your order right now and start the road to feeling great again.